Selected articles to provide a little food for thought.
Dating The Birth Of The Buddha
HOW TWO ARCHAEOLOGISTS' HUNCH LED TO STUNNING CLAIM ABOUT BUDDHA'S BIRTH DATE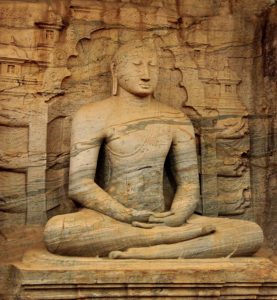 The two archaeologists had a hunch that the Buddha's birthplace in southern Nepal held secrets that could transform how the world understood the emergence and spread of Buddhism.
Their pursuit would eventually see them excavate the sacred site of Lumbini as monks prayed nearby, leading to the stunning claim that the Buddha was born in the sixth century BC, two centuries earlier than thought.
NĀGĀRJUNA ON THE ONTOLOGICAL SIGNIFICANCE OF CONSCIOUSNESS
It is generally accepted that Nāgārjuna's dialectic is aimed at exposing, or proving, the lack of self-nature (svabhāva) of all phenomena, all things whatsoever. The fact that this paper, for example, is dependent on the material conditions for its production (my computer, electricity, paper, my fingers, etc.), on my intention to write it, on its audience and/or readers, and so forth, suggests it has no true nature of its own. What the refutation of svabhāva actually means, both philosophically and experientially, is hotly debated; numerous views haven been suggested. Some believe the lack of svabhāva implies Nihilism, others see it as pointing to the deceptive nature of language, or even to a fundamental error which characterizes any form of knowledge. Still others view the refutation of svabhāva as being conducted from the point of view of ultimate reality, and thus as directing the mind toward the realization of an absolute truth. There are still more who doubt that Nāgārjuna had any positive philosophical message. Finally, there are those who believe the realization of the lack of self-nature to be an end in itself.